HIGHLAND PARK GOLF ACADEMY | Ages 8-15
Get into the game with the finest in PGA golf instruction! If you are new to golf or have experience on the greens, get the tools you need to improve and have fun playing this great lifetime sport. Weekly field trips and golf at local courses round out the fun!
The Experience:
Immerse your young golfer in the world of golf. We learn:
• Golf fundamentals
• Proper swing techniques
• Driving
• Putting
• Golf etiquette
• Rules of the game
• Goal-setting & self-esteem
In addition to every day skill development, campers have fun participating in exciting summer camp activities and field trips to:
• Hidden Creek AquaPark
• Mini Golf
• Rosewood Beach
• Laser tag and more!
Camp also travels to local golf courses to experience actual course play and practice their new skills! We can't wait to see you here!
For a complete listing of golf academy options, click here.
GROUP LESSONS
Our progressive golf programs are uniquely structured to help students of all ages and skill levels master all facets of the game resulting in a better experience and performance on the course.  For a complete listing of golf lesson options, click here.
All Lessons will take place at the Highland Park Golf Learning Center:
2205 Skokie Valley Highway, Highland Park, IL 60035
847.433.3422
Unless otherwise noted, online registration for a program will end the week before the program begins, unless the maximums are reached before that date.  After online registration closes, registration forms will be accepted at any Park District of Highland Park facility.  Golf programs do not offer refunds after the start date.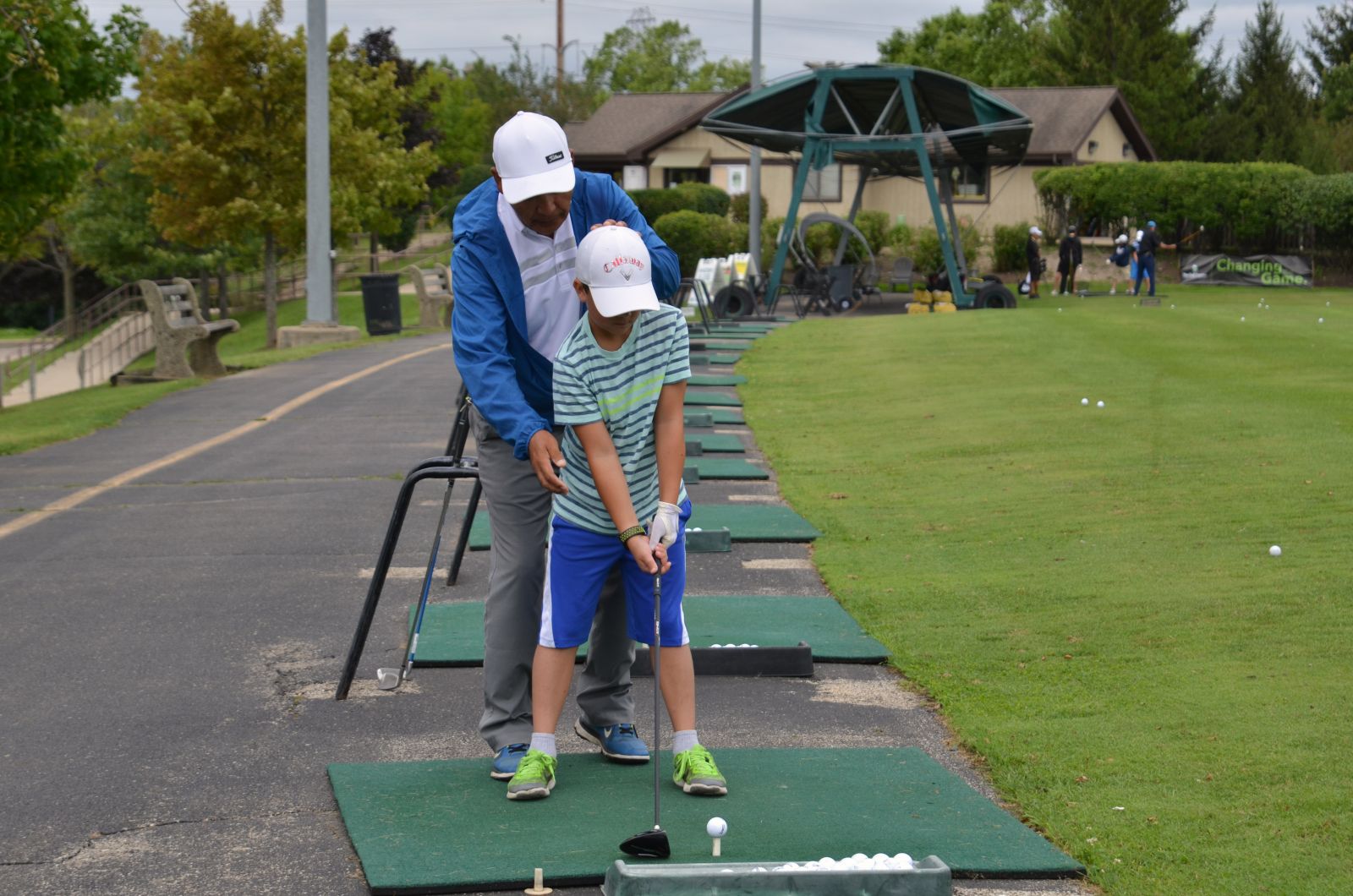 1390 Sunset Road
Highland Park, IL 60035
P: (847) 432-7140
Restaurant Hours (weather dependent)
8am-7pm
Pro Shop Hours (weather dependent) 
7am-5pm
Please email svgc@pdhp.org for any inquiries.
Sunset Valley Golf Club is proud to be a member of the following prestigious golf organizations: